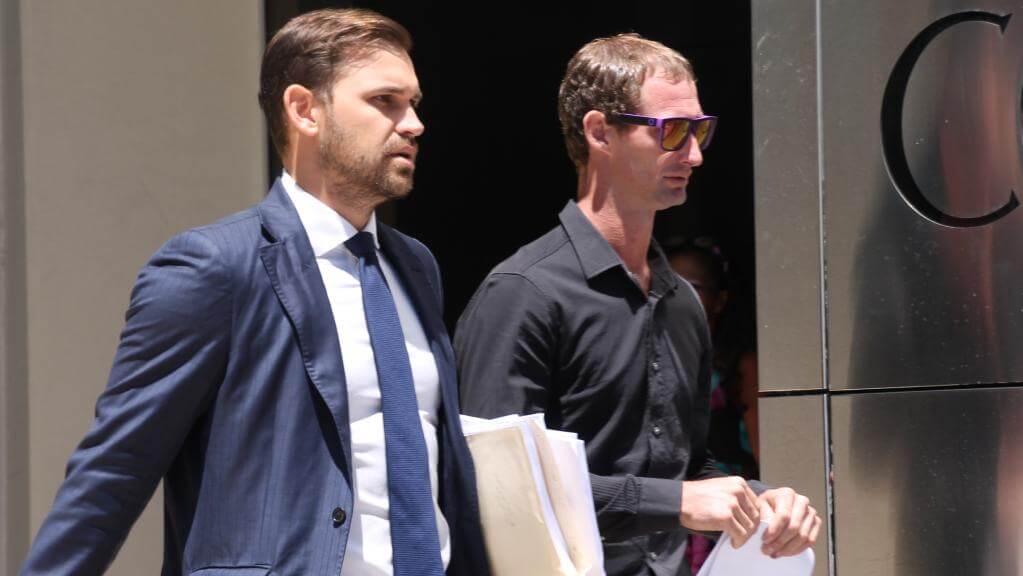 A MAGISTRATE has thrown out VLAD charges against two men accused of growing a multimillion-dollar dope crop in underground bunkers, saying the anti-gang laws would apply to 'Robin Hood and his Merry Men' but not to a no-name drug syndicate.

The landmark court ruling that a crime group must have a name to be charged under the Vicious Lawless Association Disestablishment Act is the latest blow to former premier Campbell Newman's controversial bikie laws, which are set to be watered down by the Palaszczuk Government when a review by retired judge Alan Wilson is handed down next month.
Ben Hannan and Nicholas Murrell were among five people charged by anti-gang squad Taskforce Maxima after shipping containers allegedly used to grow cannabis were found buried on two properties at Willowvale, in the Gold Coast hinterland, in March 2014. All are intending to defend the charges.
Hannan and Murrell were allegedly part of a syndicate whose profits bankrolled a lavish lifestyle including a waterfront mansion for Hannan and his wife, luxury cars and a portfolio of investment properties.
They were charged with drug trafficking, with circumstances of aggravation under VLAD which was introduced by the LNP in the wake of the 2013 bikie brawl on the Gold Coast.
The VLAD addition meant they faced an extra 15 to 25 years behind bars if they were convicted.
Lawyers for Hannan and Murrell challenged the VLAD aspect of the charge and yesterday Southport magistrate John Costanzo ruled in their favour.
Mr Costanzo slammed the VLAD law, including the words 'vicious' and 'lawless' which he said were not defined in the legislation and could not be used 'to create or extend criminal liability'.
He said the law would apply to 'a group of people who might decide to act like Robin Hood and his Merry Men', a 'small band of men holding to a defiant but valiant philosophy like the fictional Extraordinary League of Gentlemen' or a named gang of 17-year-old graffiti vandals.
But the magistrate said the law could not be used against an unnamed drug syndicate or even a paedophile ring.