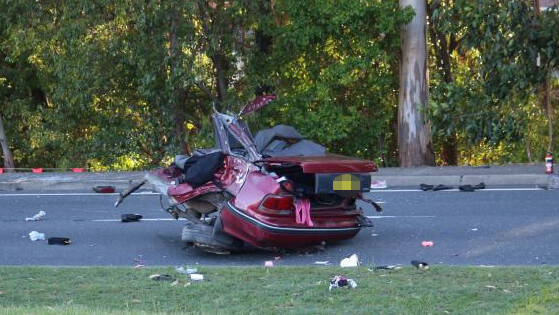 A DRINK and drug-affected woman whose car was split in two after crashing into a pole in a shocking car accident in Southport two years ago has avoided a prison sentence.

Tracey Stevens was sentenced to two years probation and disqualified from driving for three years and four months after Southport Magistrates Court was told the woman suffered brain damage and nearly died in the Ferry Road crash in February 2015.
Prosecutor Bob Faulkner said on the day of the crash, Ms Stevens had a blood alcohol reading of .144 (nearly three times over the legal limit) as well as an amphetamine reading of .07 milligrams and a methyl amphetamine reading of .72 milligrams.
Mr Faulkner said investigating officers discovered drugs nearby Ms Stevens' other possessions, strewn across the road after her car had been split in two during the crash.
The court was told Ms Stevens was put into an induced coma at hospital and was unable to provide information to police after the crash.
Mr Faulkner said the defendant had shown "extreme remorse" for her actions and had undergone a "lengthy rehabilitation".
Defence solicitor Jason Grant, said his client admitted to having a drug problem up until late 2016 but was determined to take control of her life.
Mr Grant said his client spent about three and a half weeks in intensive care after the crash.
On the release of her partner from prison next month, Mr Grant said the pair intended to "rid themselves" of their former lifestyle.
"She worked as a traffic controller … for some 15 years," he said.
"It's unclear as to when she would be able to work again.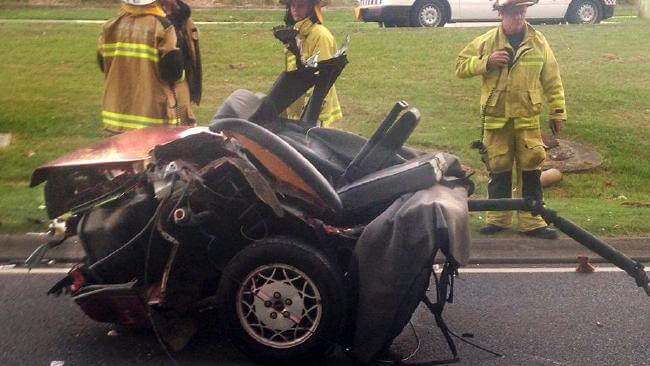 Click here to continue reading this article on the Gold Coast Bulletin website