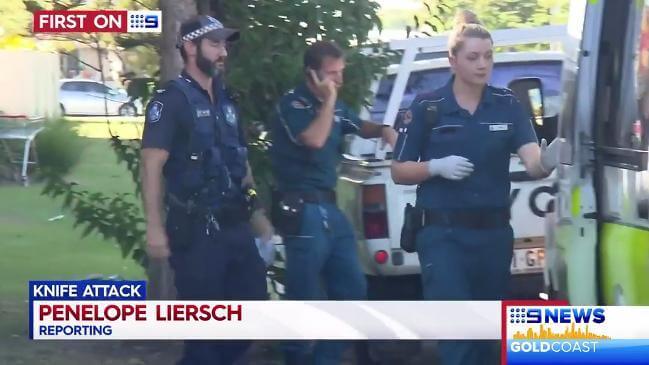 AN alleged shoplifter who stabbed a woman in the thigh at a Biggera Waters shopping centre yesterday has been granted bail in a Gold Coast court.

Stephen Towner, 45, was yesterday charged with enter premises with intent to commit indictable offence, stealing, wounding, wilful damage and trespass after an alleged incident at the Metro Markets shopping centre yesterday afternoon.
Towner, of Daisy Hill, is accused of slashing the manager of the Hollywell Rd store with a knife across the thigh after she confronted him about shop lifting.
Police allege he then ran out of the store and jumped through a window of a 83-year-old woman's home before being arrested in a neighbouring yard.
Defence lawyer Jason Grant told the court his client did not mean to stab anyone.
"He feared for his life," he told the court.
Mr Grant said Towner believed people outside the store were after him.
He told the court the defence of accident may be considered at a later stage.
After ordering him to have a mental health assessment, magistrate Joan White granted Towner bail on the condition he report to police, reside in Daisy Hill and attend a doctor for a mental health plan while on bail.
He will return to court again next Tuesday.
Click here to read this article in the Gold Coast Bulletin